Indian Academy Of Professional Studies, is run and managed by Sree Venkateswara Educational and Charitable Trust. It strongly believes that education and only education can give better life & knowledge to self and others. IAPS mission is to provide quality education to all at a low cost. We have created an environment that fosters TEAMWORK, HONESTY, COURTESY & RESPECT to one and all. We strive hard to provide Safe & healthy environment to learn. We Prohibit the harassment of, or discrimination against, any individual by a student, Lecturer, administrator or other individual based on any protected characteristic; IAPS maintains a policy that prohibits unlawful discrimination and harassment in all aspects of the Student Management relationship, and is committed to providing employment opportunities without regard to race, color, religion, gender, age, national origin, disability, veteran status or any other basis prohibited by law.
            IAPS was established to provide Quality Education & On hand practical training in the Hotel Management & Catering Technology to all the students. IAPS not only focus on Education and Practical training but emphasis on Student characteristics by offering Meditation, Yoga, Personality development & other positive classes during their diploma in Hotel Management & Catering Technology. IAPS is committed to providing the best possible learning conditions for its students. Part of this commitment is encouraging an open and frank atmosphere in which any problem, complaint, suggestion or question can be raised without fear of reprisal.
          Training at IAPS is "Performance-based" using a simulated work environment run by industry professionals. Graduates are equipped with the practical skills needed to meet the demands of the industry requirements. In addition, Students learn TEAMWORK, HONESTY, and COURTESY & RESPECT.
   IAPS has a world class workshop, well equipped class rooms with proper Ventilation and Exit plans, advanced Kitchen, Modernized Restaurant & BAR with quality Lecturers & Professors to keep the young brains energetic & up to the world speed to provide quality service to their clients.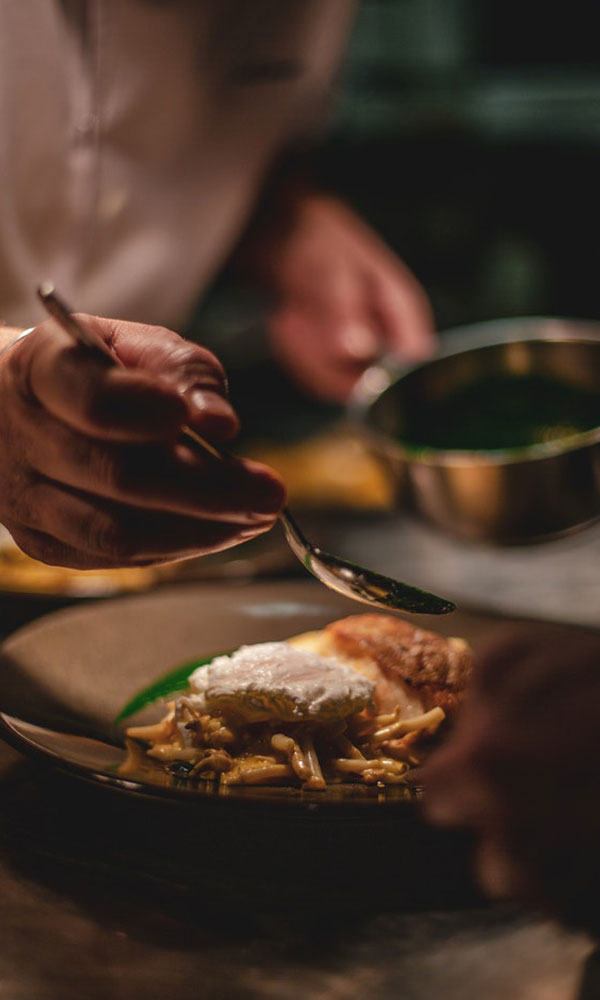 Hotel and Restaurant Management :
We offer a series of Five-Star Hotel and Restaurant Management Courses. Students learn Hotel management operations in a simulated, hands-on environment using industry-standard Equipment. Front desk procedures are emphasized, along with Housekeeping, Security, Human resources, Event management, Food and beverage, and a variety of essential restaurant operations. Graduates work in Hotels, Resorts, Restaurants, Caterers and Cruise lines in a wide variety of positions including Guest services agent, Housekeeping coordinator, Sales/marketing assistant, Human resources assistant, Accounting assistant, Food and beverage assistant manager, Event planner, Assistant restaurant manager, Kitchen manager and Food pantry agent. The Hotel and Restaurant Management Program is available in the Hospitality Institute in Pondicherry campuses.
Professional Cooking:

IAPS is a unique professional cooking school that emphasizes "Learning by doing". Special attention is always given to the practical side of professional food preparation. Upon graduation, you will be prepared for any number of culinary related careers in Restaurants, Bakeries, Food service departments of Corporations and Health-related institutions, as well as in the rapidly expanding fields of catering and "food to go". More than just cooking schools, graduates of this culinary arts program, are fully prepared to fulfill many entry-level food service roles, including Sous-chef, Grade Manger, Baker, Pantry person, Short-order cook and Line cook.
Professional Pastry and Baking:

If you're seeking training in the culinary arts, particularly in the art of professional baking, IAPS Career Academy is one of the finest baking and pastry schools in the Pondicherry Area. The baking and pastry Institute at IAPS teaches you the basic production elements, from where you will then proceed to advanced techniques featuring artisan and specialty breads, specialty cakes and pastries, and advanced dessert production and presentation. Health-conscious desserts, including low-fat, low-sugar, and low-carb variations are included. Graduates of IAPS baking school and pastry school will be prepared to work as Assistant Pastry Chefs, Assistant Cake Decorators, Assistant Bakers, and Staff Bakers in food service establishments including wholesale and retail bakeries, hotels, country clubs, cruise lines, caterers, and restaurants. When you are looking to become a professional baker, turn to Star IAPS as your professional baking school.